Variety Printing Background Building Plastic Kit

Curtain-wall factory buildings were once trademarks of industrial districts across the continent. They housed everything from printing plants to candy companies inside their concrete-and-brick walls. Many were emblazoned with large hand-painted billboard-style signs with the company name, slogan or logo.

Variety Printing is patterned after the street side of a typical curtain-wall brick building front. As with popular HO Scale Background Buildings, its thin profile makes it ideal for use as a transition between layout scenery and a printed or painted background scene. Because many N Scale modelers have shelf-style layouts or NTRAK and similar modules, this thin profile building will add depth to scenes along the rear of the layout against the backdrop or module "skyboard."

Variety Printing includes the streetside facade complete with entrance canopy plus decals with several business names. The finished model measures: 7-7/16 x 1-5/8 x 4" (18.9 x 4.1 x 10.2cm).


Part #WAL-933-3252
N Scale Price:
New: March 2004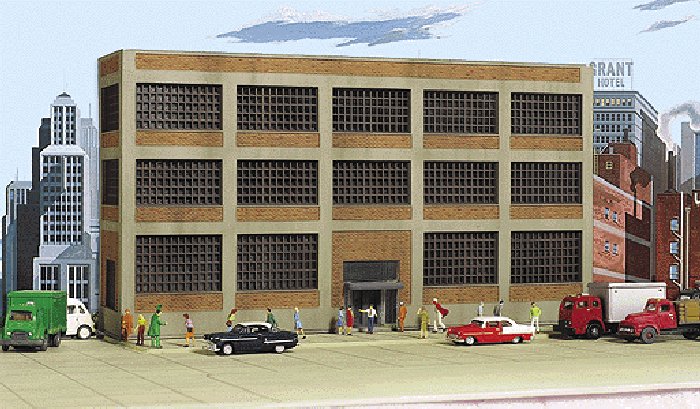 Back to N Scale Supply catalog page for : Walthers Cornerstone