Valley Growers Association Kit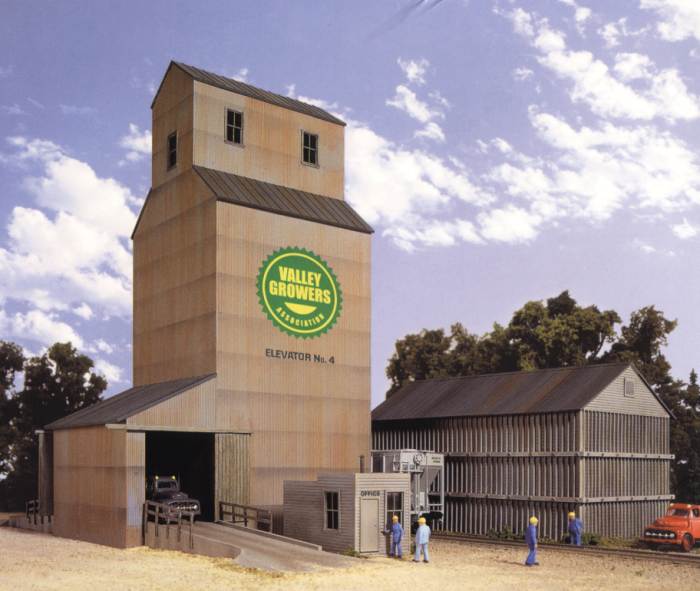 Grain elevators are one of the most common rail-served businesses. Steel-sided elevators appeared early in the 20th century when corrugated metal siding became an affordable exterior building material. Many older wooden elevators were later resided with metal as it was more weather -resistant and less flammable.
You'll still see buildings like the Valley Growers Association along the tracks today. The kit includes a corrugated metal grain elevator with a loading tunnel, ramps and positionable sliding doors; a clapboard office, a wooden grain storage bin and realistic decals. A segmented trackside loading pipe is included so you can simulate loading box cars or covered hoppers.
Easy-To-Build Kit
Includes Wooded Storage Bin
Combine kits for a larger complex
Parts molded in authentic colors
Realistic Decals
Full Instructions
Preproduction models shown in photos; some details may vary. Colors shown are painted by modeler; paint not included. Figures, vehicles, railroad equipment and other accessories sold separately.
Part #WAL-933-3251
N Scale Price: $33.58
New: February 2003

Back to N Scale Supply catalog page for : Walthers Cornerstone