| | | |
| --- | --- | --- |
| | N Scale Supply | |
Al's Victory Service Station
With its now classic lines and styling, this model fits any layout from the late 1930's to the present day. In cities, they were built on virtually every busy corner - at some intersections on all four corners! When completed, it will be right at home alongside other commercial buildings from the Cornerstone Series®.
In a modern setting, this kit could be home to any type of business. Stations like this were also built in rural areas, usually at intersections of major highways. As cities grew, however, these once open areas were transformed into subdivisions and shopping centers.
In most cases, stations were owned by independent dealers who purchased petroleum products from a large oil company. Many were run by local wholesalers, who received tank car loads of gasoline and other products at their bulk oil terminals. This can be modeled using Interstate Fuel & Oil (933-3200) near the tracks. Petroleum products would be delivered to area stations in tank trucks.
Finished model measures 3-1/4" x 2-1/4".
Part #WAL-933-3243 N Scale Price: $25.58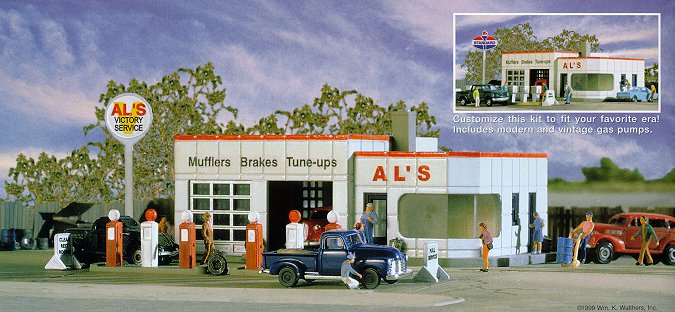 Customize this kit to fit your favorite era? Includes modern and vintage gas pumps.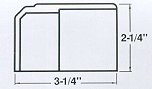 Building Footprint
Back to Walthers Cornerstone Page
---
Email to sales@nscalesupply.com
Back To Main Page
© Copyright 1999 by Solution Development, Inc.