Walthers Cornerstone Series Buildings
Glacier Gravel Co. #933-3241
Rock crushers similar to this have been in use since the 1940's, so Glacier Gravel Co. will fit perfectly into transition and modern era layouts.
This easy-to-build styrene kit is molded in appropriate colors and is easily assembled using liquid plastic cement. The finished structure measures 5-5/8" x 6-5/8" x 6-1/8". The loading track tunnels have 1-1/4" track centers. Includes decals.
Part #WAL-933-3241
N Scale Price: $39.98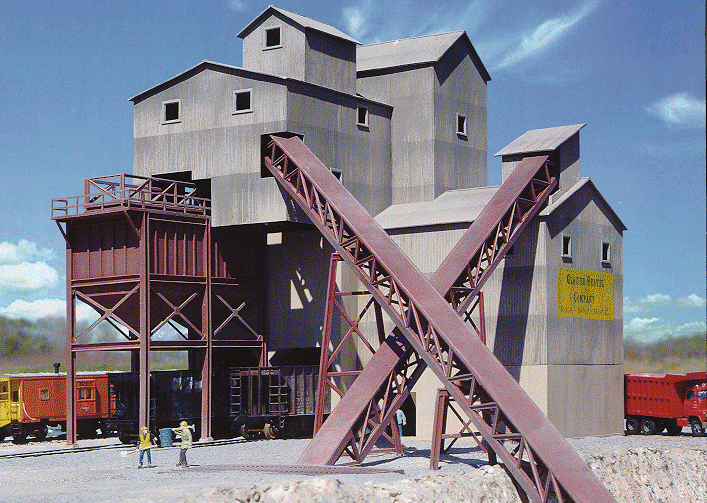 Picture courtesy of Walthers
Back to N Scale Supply catalog page for : Walthers Cornerstone