Hardwood Furniture Co.
Part #WAL-933-3232
$31.98
Available Again: January 2005

This handsome industrial building looks great on stem or diesel era latouts. The ornate architectual trim is molded in place for easier construction. Over 50 seperate windows add to the realism, along with a roof-top water tank, covered loading dock, and other details. Measures 6-3/8 x 7-3/16".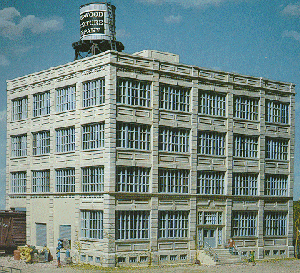 Back to N Scale Supply catalog page for : Walthers Cornerstone