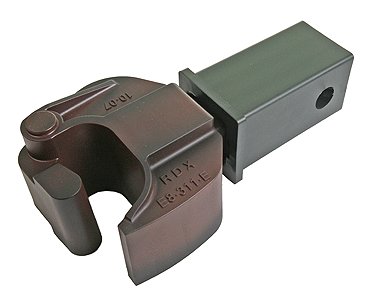 This cast high-impact plastic hitch cover is a great addition to any rail enthusiast's vehicle. The coupler is a rusty dark brown and with the included adapter fits either an 1¼" or 2" receiver.
Product Requirements:
•1¼" or 2" receiver
Coupler Dimensions and Weight:
•7.5" x 4.0" x 2.0" (19cm x 10cm x 5cm)
•2.3 lbs (1.0 kg)
WARNING: Please do not attempt to couple your vehicle to any actual rolling stock. P.I. Engineering, Inc. will not be held responsible for the results of any such attempt. This is a decorative hitch only, and is not made for any load-bearing capacity.