Highway Crossing Gate Signal, "A" Bar Black/White Arm, 2 Pieces
Part #NJI-2161
$31.99
New item: June 2003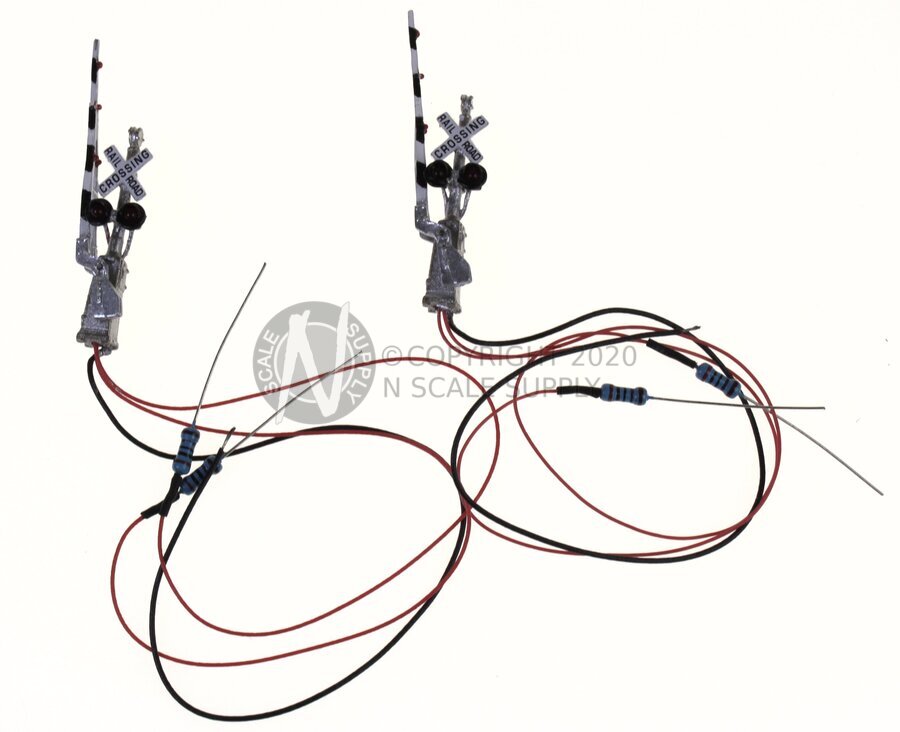 The crossing gates are equipped with LEDs which will operate with any of the many detectors & flashers available in the market place. The LED leads have the necessary dropping resistors installed.
Please refer to the wiring instructions provided with the system of your choice for the proper electrical hook up.
The gate arm swings freely but is not motorized. Motoring the arm could be accomplished with a Circuitron Tortoise switch machine motor.