Zombie Halloween Train Set
Part #MTL-993 21 230
N Scale Supply Price: $183.96
Annonced: May 2014
Expected: September 2014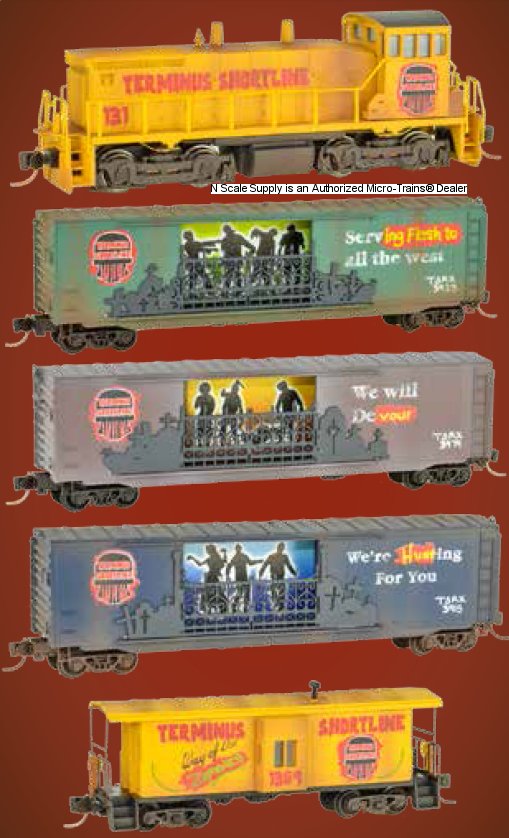 This Halloween the Terminus Shortline
is looking to bring passengers to their
final destination. Weathered and
rusted, this SW1500 engine, three box
cars and caboose have been reclaimed
by Zombies and now serve an all new
purpose. Add this killer set to your
layout to bring a different kind of passenger
to your terminal.
ack to N Scale Supply catalog page for : Micro-Trains® #111000 Series