Toy Trunk Line Christmas Train Set
Part #MTL-993 21 220
Annonced: April 2014
Expected: October 2014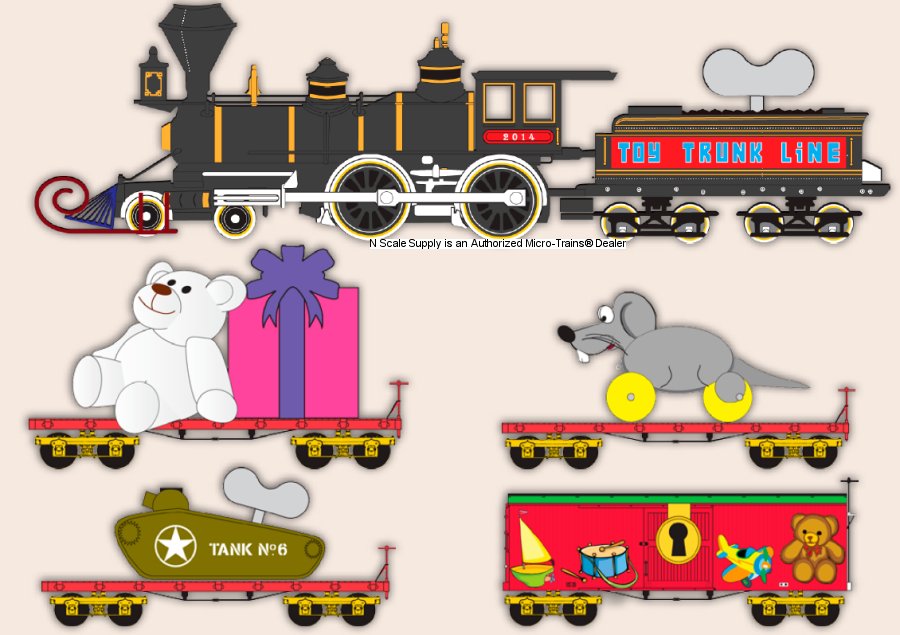 Celebrate the gifts of the Christmas season with Micro-Trains Toy Trunk Line Christmas Set. Perfect for under the tree, this set features an Atlas 4-4-0 steam loco with tender pulling three 30' flat cars hauling presents to fill the toy chest caboose. As always, our friend, Micro-Mouse is in on the action. N Scale Supply is currently taking Reservations for this limited edition 2014 Christmas train set
Set Includes:
• Atlas 4-4-0 Locomotive
• (3) 30' Flat Cars with Presents
• (1) Toy Chest Caboose

*Renderings shown for representation only. Final product may vary.
ack to N Scale Supply catalog page for : Micro-Trains® #111000 Series