CSX
Road # 232514 / 211026
53' Corrugated Containers

Part #MTL-469 00 010
New: May 2016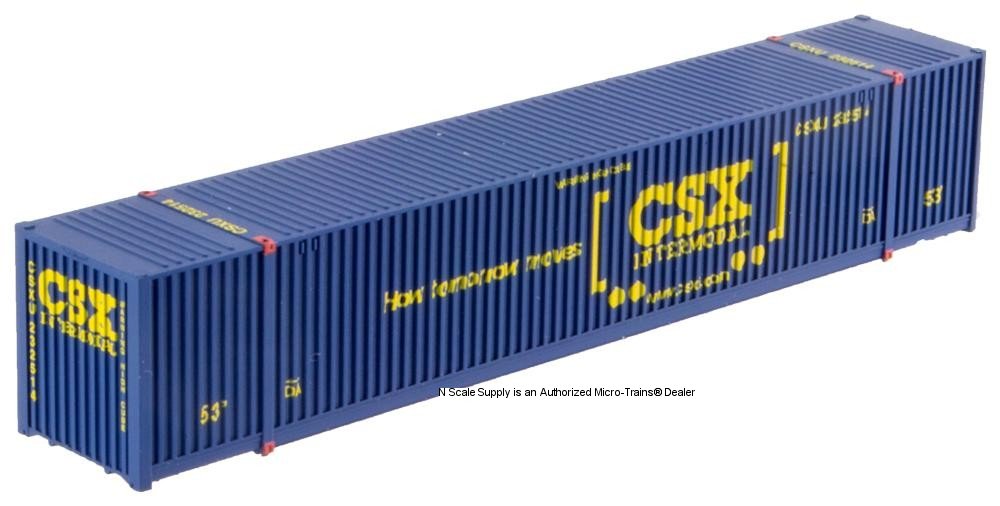 This 53' corrugated container was built by CIMC of China and found favor with many transportation and railroad companies including CSX since 1989. Because of their increased size, they are considered for domestic use only and not for sea transportation. They are also a full 1' taller than other containers and generally found stacked on top of shorter units on well cars.
Back to N Scale Supply catalog page for : Micro-Trains® Nn3 Narrow Gauge