CRLE 'Halloween' graffiti

Road #

???

70' Husky Stack Well Car

Part #MTL-135 44 040

N Scale Supply Price:
New: Sept. 2017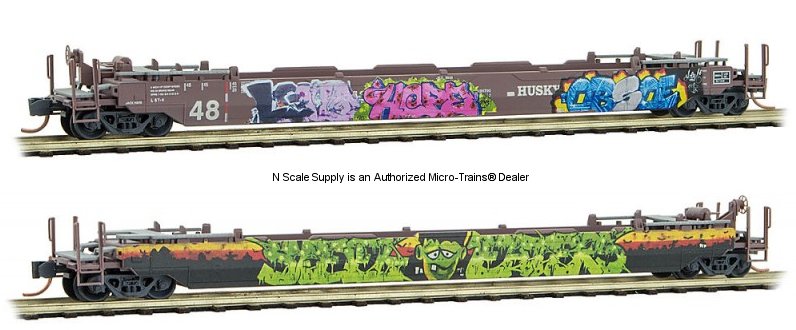 These 70' husky stack well cars are brown with aluminum decks and white lettering and run on ASF Ride Control trucks. Built in the early 1990s, this 5400-5549 series Coe Rail Leasing well car accepted containers up to 48' in length in its bottom well position.
Back to N Scale Supply catalog page for : Micro-Trains® 135 00 000