Milwaukee Road

Road #

992215

Bay Window Caboose

Part #MTL-130 00 080

N Scale Supply Price: $26.12
New: Aug 2011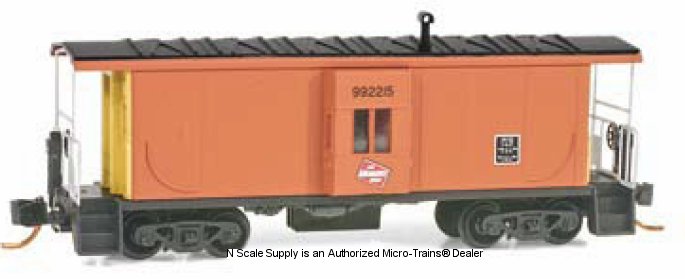 This bay window caboose is painted orange with black roof, yellow ends, and is lettered in black. It bears the red and
white The Milwaukee Road logo. It was built in May 1973 by International Car Co. and runs on Swing-Motion caboose
trucks. This caboose was a member of Milwaukee Road's last caboose purchase form International Car and assigned
it to the transcontinental pool.
Back to N Scale Supply catalog page for : Micro-Trains® 130 00 000