Flordia East Coast Graffiti
3-Bay Ortner Rapid Discharge Hopper

Part #MTL-125 44 020
New: July 2019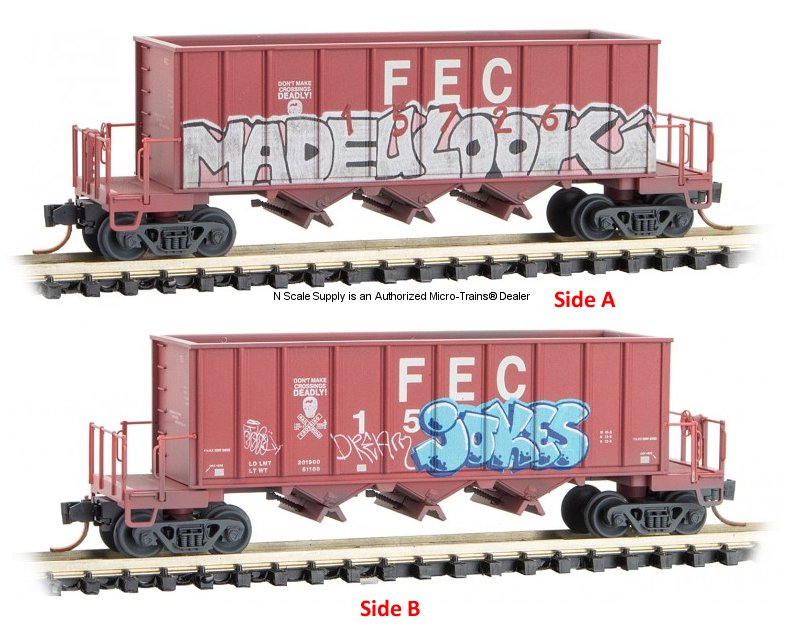 This red 3-Bay Ortner rapid discharge hopper has large, white FEC letters and runs on black Barber® Roller bearing trucks. This car also displays the Ortner aggregate car warning sign, 'Deadly Crossings.' 300 cars numbered into the 15000-15299 series HT class are rated at 100 tons; the 3-Bay Ortner can hold 2,300 cu. ft. level full and falls within 'Plate C' clearances. Most of the three-bay cars were owned by and in captive service of construction & utility companies, traveling in unit train fleets used for the transport of heavy material like stone aggregate, iron ore or limestone.
Back to N Scale Supply catalog page for : Micro-Trains® 125000 Series