Erie Railroad
Road # 7210
Heavyweight Depressed Center Flat Car w/Load

Part #MTL-109 00 050
N Scale Supply Price:
Reprint: May 2012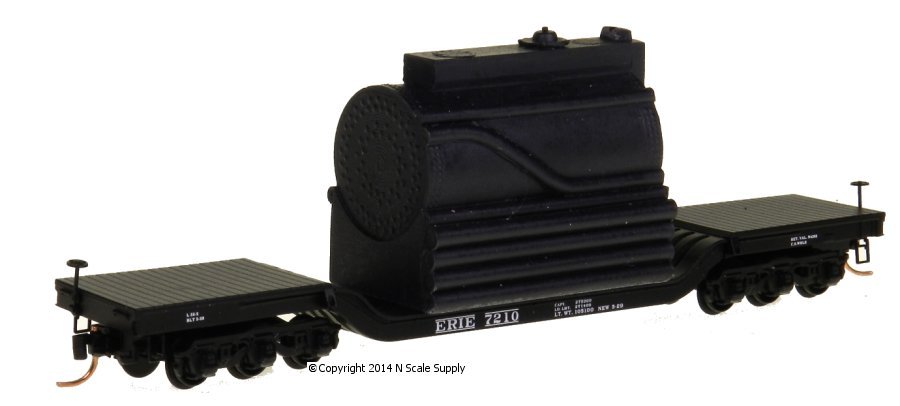 This Heavyweight Depressed-Center flat car was built in 1929 by the Standard Steel Company in Butler PA. This carwas one of a five car fleet owned by Erie Railroad. It was equipped with 6-wheel Commonwealth trucks with one piece cast bodies, making them remarkably durable. Strong, lightweight and adaptable to customer's needs, the Commonwealth trucks helped to make possible smoother, more reliable transportation on the rails.
Back to N Scale Supply catalog page for: Micro-Trains® 109200 Series