Micro Mouse 2018
Road # 2018
60' Box Car, Excess Height, Double Plug Doors, Rivet Sides

Part #MTL-102 00 140
New: Oct. 2018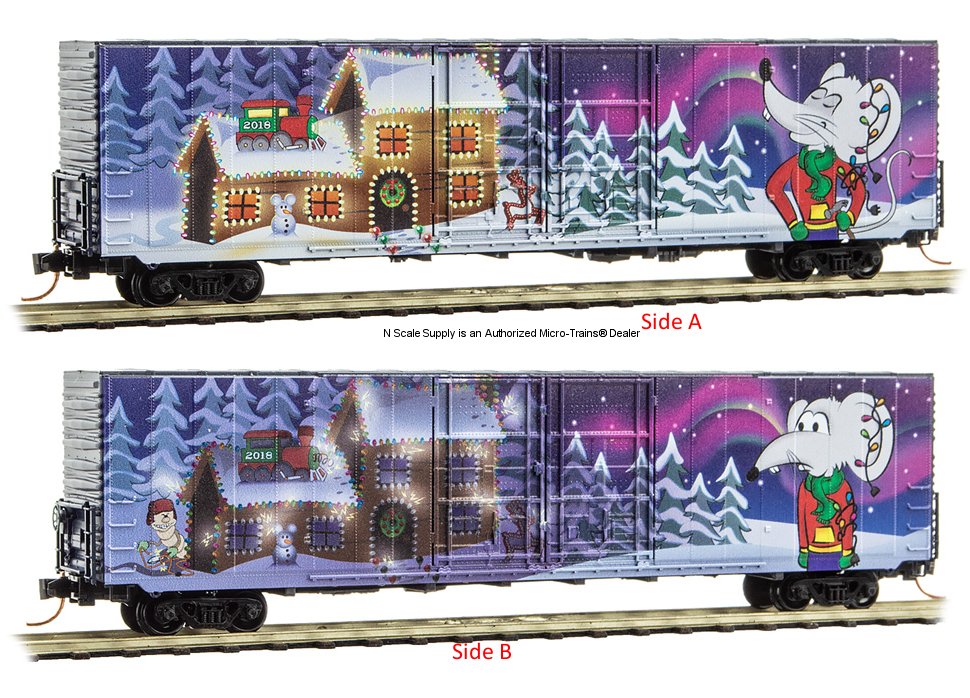 These box cars are dark blue with plug doors and run on Barber Roller Bearing trucks. On a perfect winter evening, with all lights lit, Micro-Mouse admires his decorative work on his house. Little does he know that while he takes in his masterpiece, mayhem is looming just around the corner!
Back to N Scale Supply catalog page for : Micro-Trains® 102000