Micro Mouse 2017
Road # 2017
60' Box Car, Excess Height, Double Plug Doors, Rivet Sides

Part #MTL-102 00 130
N Scale Supply Price:
New: Oct. 2017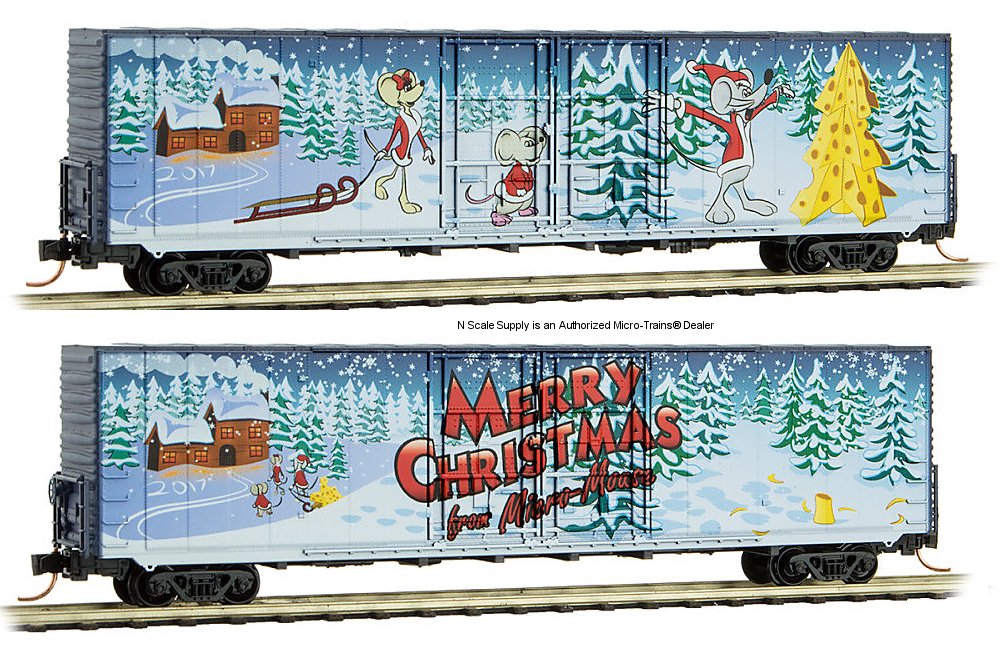 This 60' excess height box car with double plug doors and rivet sides runs on 100-Ton Barber Roller Bearing Trucks. Micro-Mouse and family leave the toasty comfort of their home and venture out into a winter wonderland in search of the perfect Christmas tree. This year they were pleasantly surprised to find a tree made of cheese!
Back to N Scale Supply catalog page for : Micro-Trains® 102000