Denver & Rio Grande Western
Road # D&RGW 67428
40' Hy-Cube Box Car

Part #MTL-101 00 031
N Scale Supply Price: $25.52
New: June 2019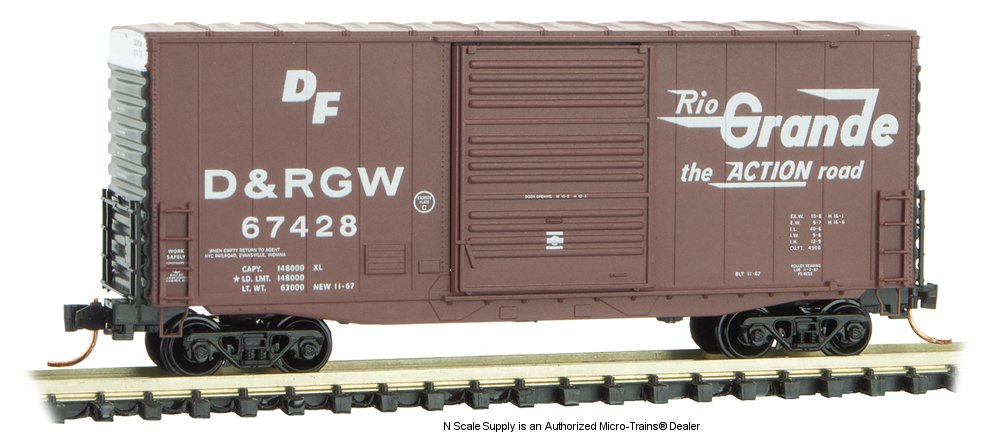 This 40' hy-cube box car with single door is brown with white lettering and runs on Roller Bearing trucks. Built in 1967 by Pullman, this PS-1 boxcar belonged to a small series of four cars. Equipped with Evans DF loaders, it featured a 4,900 cubic foot capacity. It was exclusively used to transport new consumer appliances manufactured by the Whirlpool Company in Indiana.
Back to N Scale Supply catalog page for : Micro-Trains® #101 00 000 Series