Southern Pacific
Road # 1096
36' Riveted Steel Side Caboose

Part #MTL-100 00 320
Reprint: Aug. 2016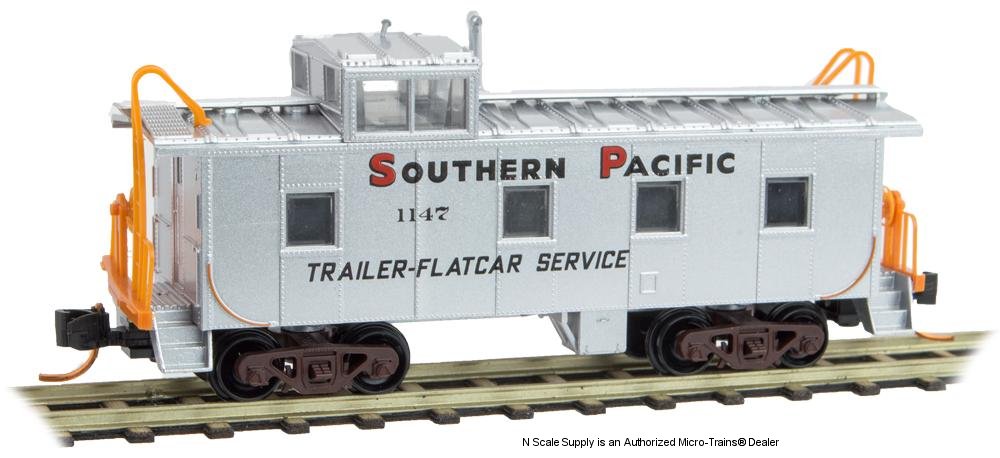 This 36' riveted steel caboose with offset cupola is aluminum with black lettering and runs on Bettendorf Swing Motion trucks. Southern Pacific Railroad was one of the innovators of piggy back trailer service and to identify these trains they painted eight cabooses in the distinctive overall silver scheme. These cars were pulled from the extensive SP fleet and were painted to match their PMT highway trailers at the time. Later they would be used in general service before being repainted.
Back to N Scale Supply catalog page for : Micro-Trains® #100000 Series