Presidential Caboose
Road # NA
36' Riveted Steel Side Caboose

Part #MTL-100 00 190
N Scale Supply Price:
New: Feb 2011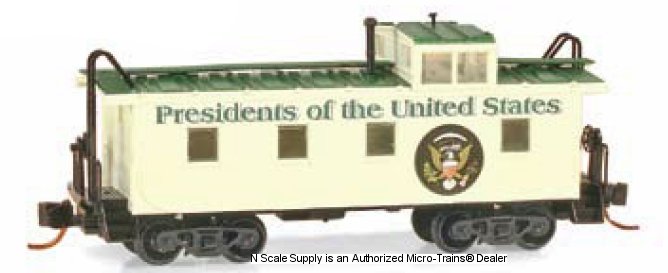 This 36' riveted steel side caboose is designed to complement the 44-car Presidents of the United States series.
It is painted and decorated the same as the rest of the Presidential series and bears a seal boasting the arrow
and olive branch-bearing eagle of the United States of America. This caboose is a natural rear guard for this
distinguished Presidential consist.
Back to N Scale Supply catalog page for : Micro-Trains® #100000 Series