Southern Pacific
Road # 1136
36' Riveted Steel Side Caboose

Part #MTL-100 00 050
N Scale Supply Price:
Reprint; May 2015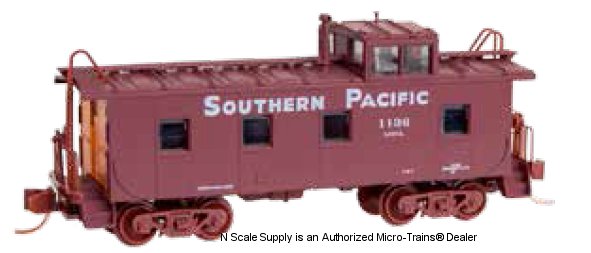 This 36í riveted steel caboose with offset cupola is painted brown with orange ends and white lettering and runs on
Bettendorf Swing Motion trucks. This caboose was one of 185 built at the Southern Pacificís Los Angeles
General Shops between 1940 and 1942. After that date, SP would order bay window cabooses almost
exclusively.
Back to N Scale Supply catalog page for : Micro-Trains® #100000 Series