Soo Line
Road # 8369
40' Drop Bottom Gondola

Part #MTL-083 00 020
N Scale Supply Price:
Reprint: March 2018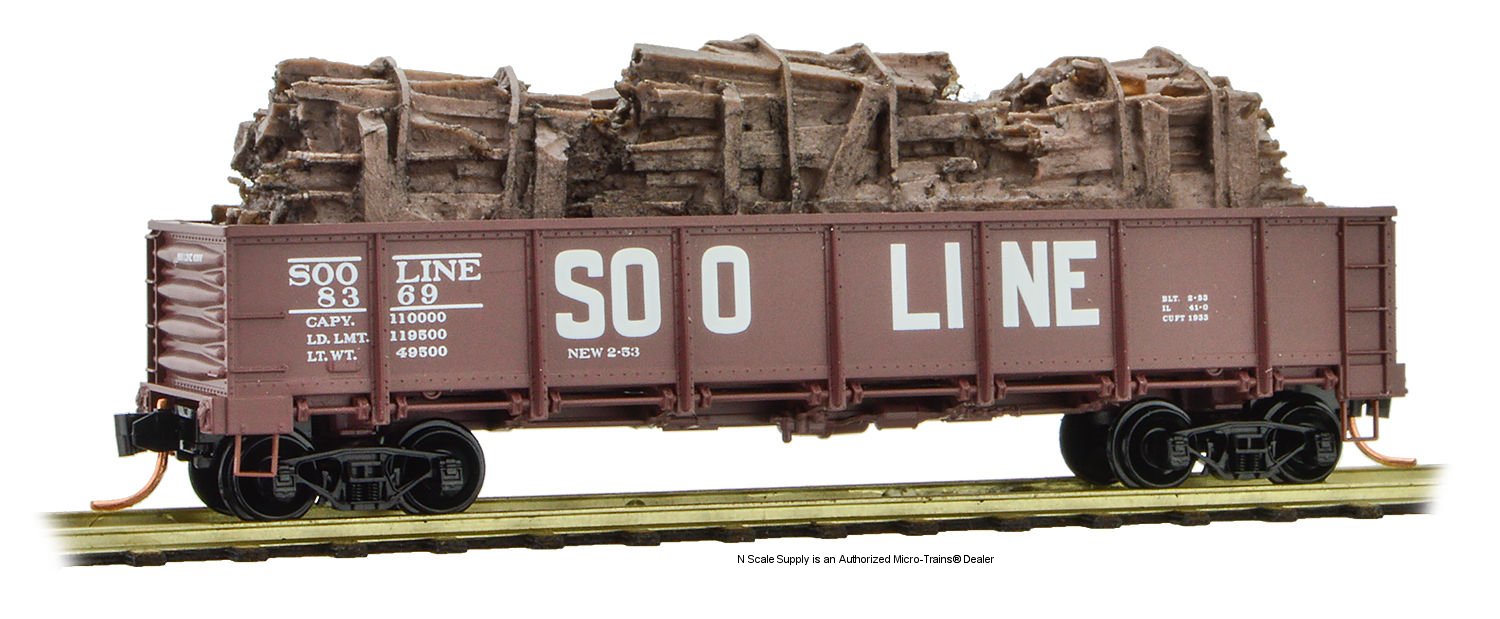 This 40' drop bottom gondola is brown with white lettering and runs on Bettendorf trucks. Built in Wisconsin in 1953 for Soo Line, it served into the 1980s. They were often used by paper mills in wood service, and were the first gondolas to have the 36" tall block "SOO LINE" lettering.
Back to N Scale Supply catalog page for : Micro-Trains® #08300000 Series