Standard Fruit Company
Road # 7201
36' Wood Sheathed Ice Reefer with Modern Steel Underframes

Part #MTL-058 00 566
New: April 2019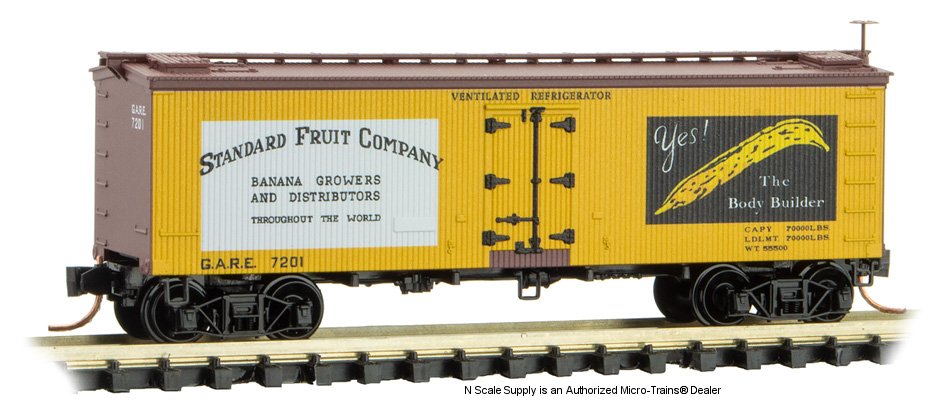 This 36' wood sheathed ice reefer is brown with yellow decorated sides and runs on Arch Bar trucks. According to photo records from the 1920s, this Standard Fruit Company paint scheme was only a concept, and never existed in real life. GARE 7201 was envisioned as a lease car from General American advertising for the Banana Growers and Distributers throughout the world.
Back to N Scale Supply catalog page for : Micro-Trains® 59500 Series