Canadian Pacific
Road # 182914
36' Wood-sheathed refer

Part #MTL-058 00 250
N Scale Supply Price:
New: May 2017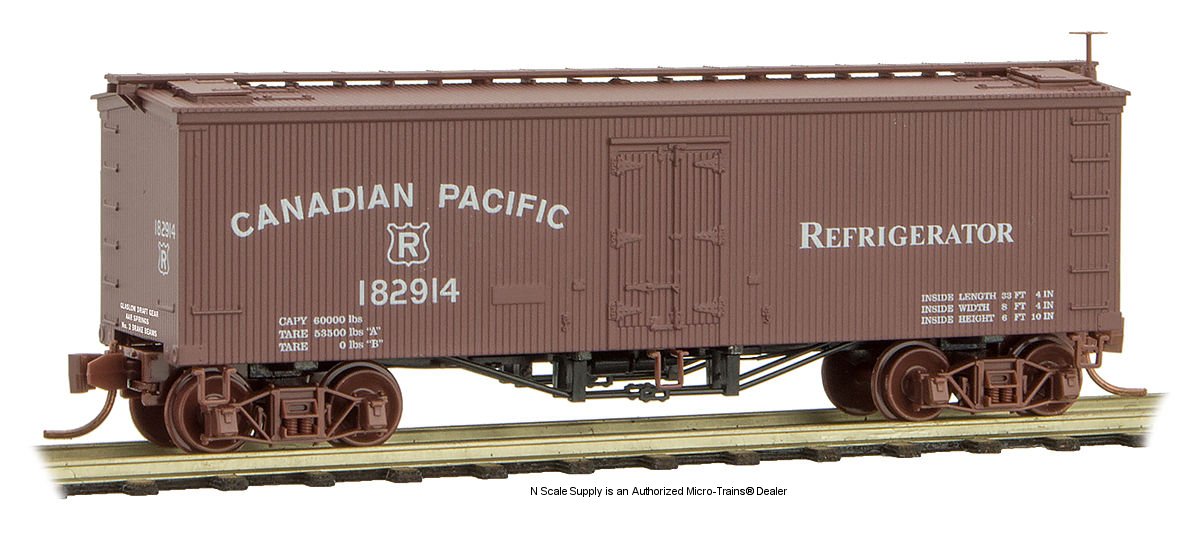 This 36' wood sheathed ice reefer with truss rods is brown with white lettering and runs on Arch Bar trucks. Built around the turn of the 20th century, this wood sheathed Canadian Pacific boxcar carries the "Shield R" symbol indicating refrigeration status. Originally built between Eastern Canada and British Columbia in the mid-1880s, CP would eventually own over 12,000 miles of track in Canada and the US.
Back to catalog page for: Micro-Trains® 58000 Series