Rock Island
Road # 510700
33' Twin Bay Hopper, Rib Sides

Part #MTL-056 00 450
N Scale Supply Price:
New: Oct. 2018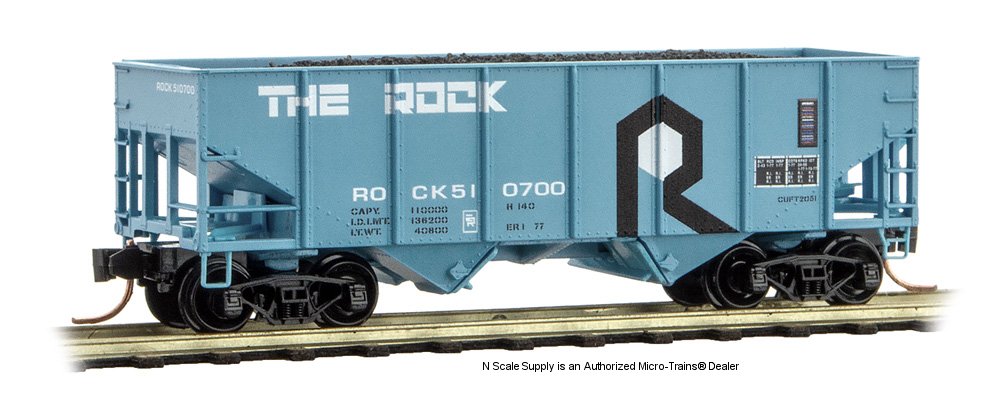 This 33' twin bay hopper with rib sides is blue with black and white lettering and runs on Bettendorf trucks. This 510700 – 510999 series Rock Island two-bay hopper was freshly re-painted in the "new image" blue paint scheme in 1977. With a 2051 cubic foot capacity, these cars were used in general service for heavy aggregate commodities.
Back to N Scale Supply catalog page for : Micro-Trains® #56000 Series