Chesapeake & Ohio
Road # 15
34' Wood Sheathed Caboose w/Straight Cupola

Part #MTL-051 00 330
N Scale Supply Price: $26.32
New: Sept. 2018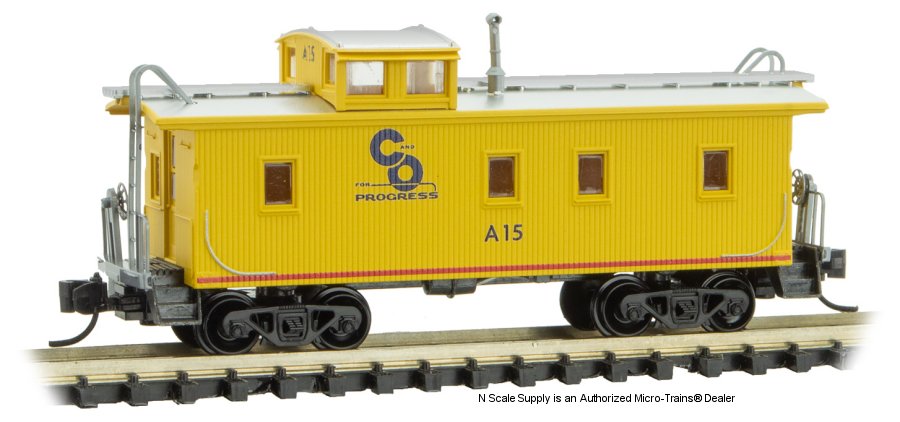 This 34' wood sheathed caboose with straight cupola is yellow with black lettering and runs on Bettendorf Swing Motion Trucks. Built in 1901 for Pere Marquette, this wood sheathed caboose was rebuilt for Chesapeake & Ohio in the late 1940s. Renumbered "A15" in the late 1950s, this caboose continued to serve for C&O until 1978.
Back to N Scale Supply catalog page for: Micro-Trains® 51000 Series