West India Fruit
Road # 722
40' Double-Sheated Wood Reefer w/Vertical Brakewheel

Part #MTL-049 00 510
Reprint: Jan 2015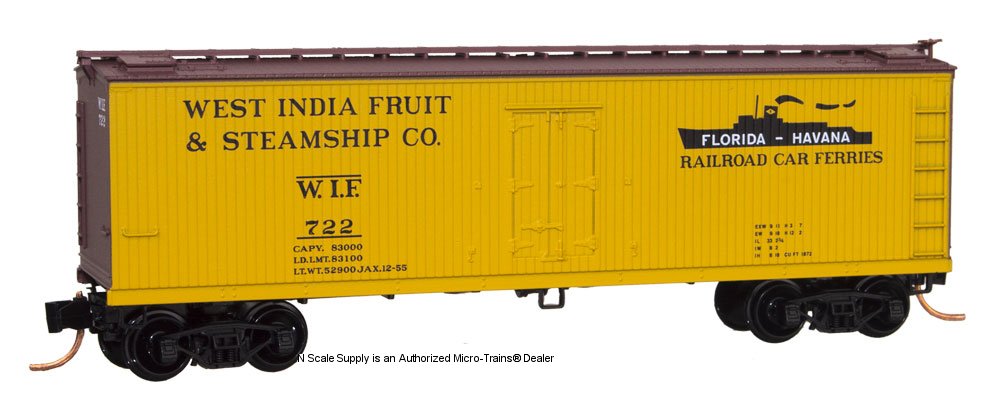 From the 700 series, WIF 722 is a 40? double-sheathed wood reefer with brown roof and ends and yellow sides. Rebuilt December 1955 by the Fruit Growers Express at their Jacksonville, Florida shops, the West India Fruit and Steamship Company operated a railroad car ferry service between Palm Beach, Florida and Ravanna, Cuba during Fulgencio Batista times.
Back to N Scale Supply catalog page for : Micro-Trains® 49000 Series