Union Pacific

Road # 499234
50' Standard Box Car, Plug Door w/o Roofwalk

Part #MTL-038 00 300
N Scale Supply Price:
Reprint: Feb 2015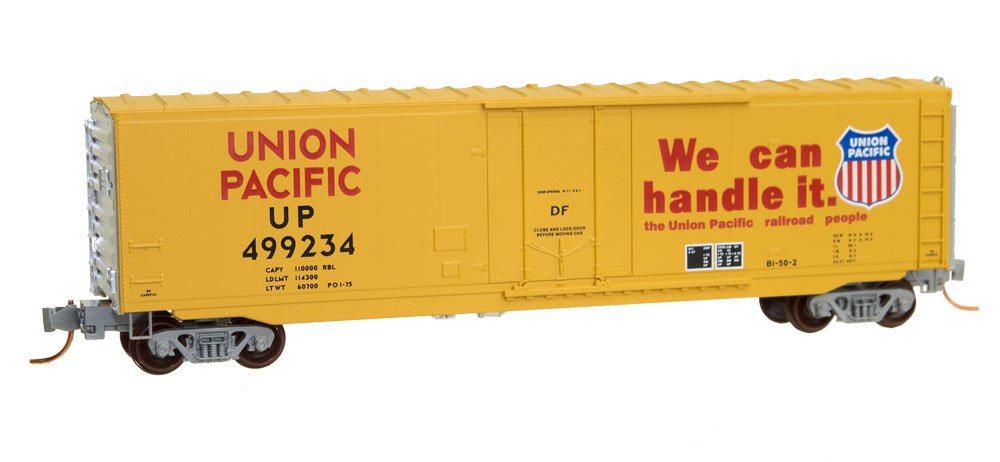 This 50' standard box car with plug door and no roofwalk is part of series 499000 - 499299. In 1957
UP built an additional 200 insulated class BI-50-2 cars at the Omaha shops. They were almost identical
to the BI-50-1 class. This car was serviced in 1975 and was painted with the bold red lettering
scheme and slogan of the 1970s.
Back to N Scale Supply catalog page for : Micro-Trains® 38000 Series