Norfolk & Western
Road # 33033
40' Despatch Stock Car

Part #MTL-035 00 150
N Scale Supply Price:
Reprint: July 2012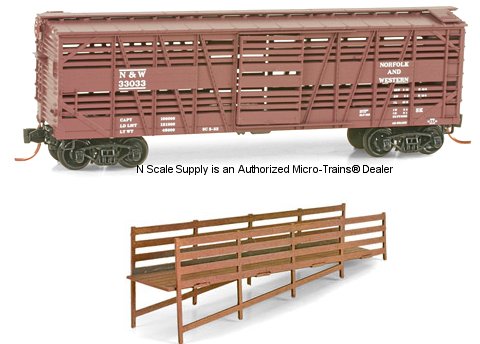 This 40' despatch stock car is painted light box car red with white lettering on the sides and ends. Originally built by Ralston in March of 1923, they were rebuilt in 1935 when Norfolk & Western converted them to single doors as class SK single deck stock cars. Beginning in 1955 the cars of the SK class were renumbered into series 33000-33346. Twenty-seven years later, in 1982, there were 21 cars remaining in service.
Back to N Scale Supply catalog page for: Micro-Trains® 35000 Series