Canadian National
Road # 461244
40' Outside-Braced Box Car Single Door

Part #MTL-028 00 240
N Scale Supply Price:
New: Sept. 2018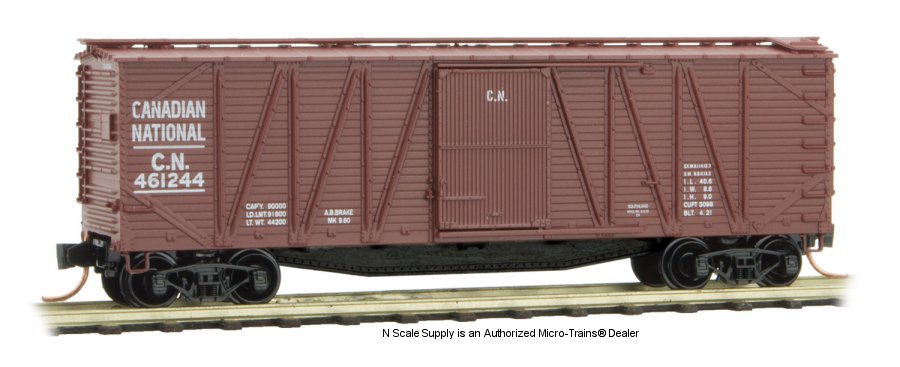 This 40' outside-braced box car with single door is freight car red with white lettering and runs on Bettendorf trucks. Rebuilt in the mid-1930s from automobile boxcars, these cars featured 6' single doors and had a capacity of 3098 cubic feet. These single sheathed boxcars remained in service until the early 1970s and featured an all steel roof and steel corrugated ends.
Back to N Scale Supply catalog page for : Micro-Trains® #28000 Series