Grand Trunk Western
Road #598098
50' Rib Side Box Car, Plug Door, w/o Roofwalk

Part #MTL-027 00 220
N Scale Supply Price:
Reprint" Sept 2014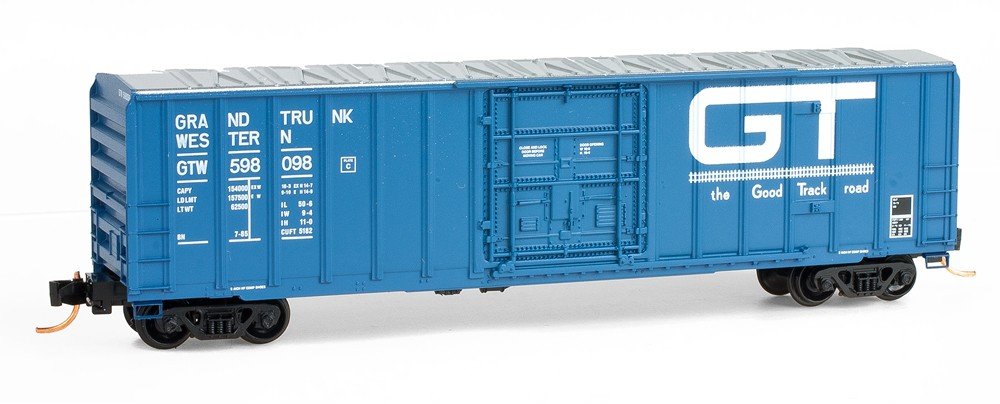 This 50í Rib side box car with plug door and no roofwalk is painted blue with white lettering and
aluminum roof. It was built by National Steel Car in 1979 and runs on Barber Roller Bearing trucks.
In 1970, CNís three U.S. subsidiaries: Grand Trunk Western; Duluth, Winnipeg & Pacific; and Central
Vermont began to operate together as the Grand Trunk Corporation. Today, CN and its subsidiaries
operate as CN North America.
Back to N Scale Supply catalog page for : Micro-Trains® 27000 Series