Norfolk Southern Graffiti
Road # ??
50' Rib Side Box Car w/Single Door

Part #MTL-025 44 731
N Scale Supply Price:
New: Feb. 2018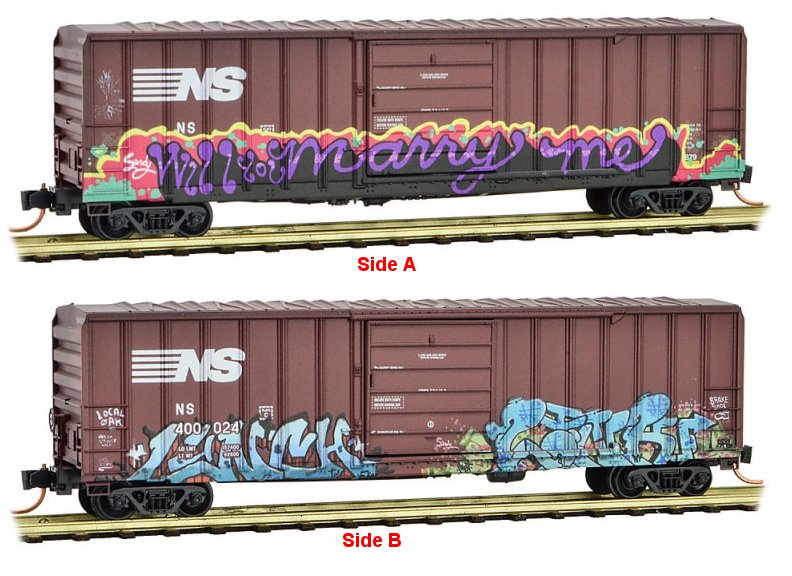 These 50' rib side box cars with single doors and no roofwalk are painted brown with white logos and lettering. They were built in 1978, serviced in October 1994, and run on Barber Roller Bearing trucks. These are plate C box cars designated
as a BS79 by Norfolk Southern. The Norfolk Southern Railway is owned by the Norfolk Southern Corporation. The current system was formed in 1982 with the creation of the Norfolk Southern Corporation, a holding company.
Back to N Scale Supply catalog page for: Micro-Trains® #25000 Series