Weathered Cotton Belt
Road # ???
40' Standard Box Car, Plug Door

Part #MTL-021 44 590
New: June 2017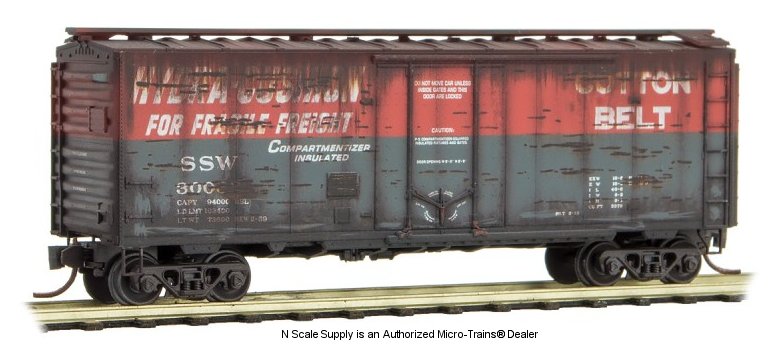 These 40' standard box car with plug door and red with grey lower band and white lettering run on Roller Bearing trucks. Built in 1959, these unique 25 Compartmentizer-equipped cars wore an experimental paint scheme similar to the red and grey paint scheme of Southern Pacific diesels. Ultimately vetoed by management for use on freight cars, these cars continued to wear this paint for years to come.
Back to N Scale Supply catalog page for : Micro-Trains® #21000 Series