Chesapeake & Ohio
Road # 7783
40' Standard Box Car, Plug Door

Part #MTL-021 00 600
N Scale Supply Price:
New: Sept. 2018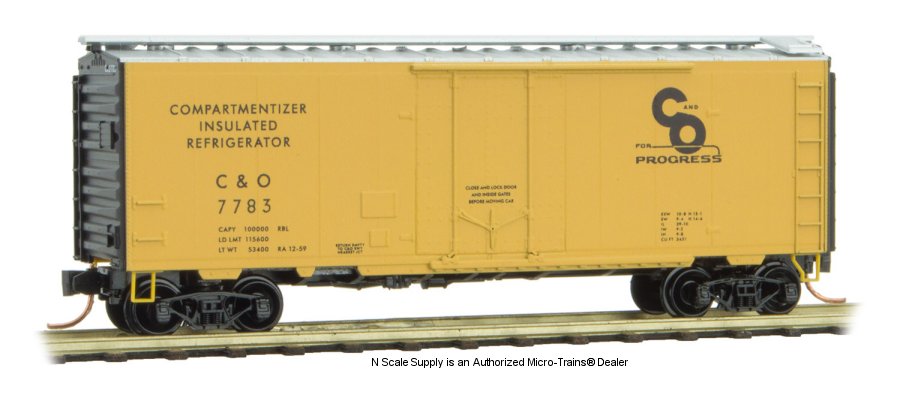 This 40' standard box car with plug door is black with aluminum roof and yellow sides and runs on Bettendorf trucks. It was built in 1959, as part of series 7750-7824, by C&O's Raceland Car Shops in Raceland, KY. Rated at 50 tons, with a 3431 Cu. Ft. capacity, these cars were equipped with Pullman-Standard compartmentizers and were insulated.
Back to N Scale Supply catalog page for : Micro-Trains® #21000 Series