Bangor & Aroostook BAR
Road # 2375
40' Standard Box Car, Plug Door

Part #MTL-021 00 580
New: July 2016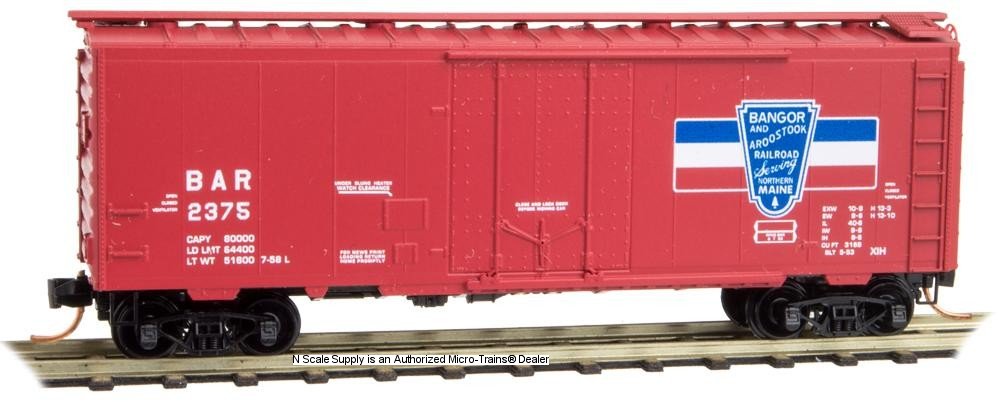 This 40' standard box car with plug door is red with blue and red herald and runs on Bettendorf trucks. Built in 1960 as part of series 2301-2449, few railroads had a colorful fleet like the B&A did. Many of their potato cars were solid red, white and blue but later the scheme was muted somewhat with a colorful logo on a standard brown scheme. These cars were climate controlled to maintain the quality of the perishables carried.

Back to N Scale Supply catalog page for : Micro-Trains® #21000 Series