Hanukkah Car
Road # ??
40' Standard Box Car, Plug Door

Part #MTL-021 00 540
N Scale Supply Price:
New: Nov 2012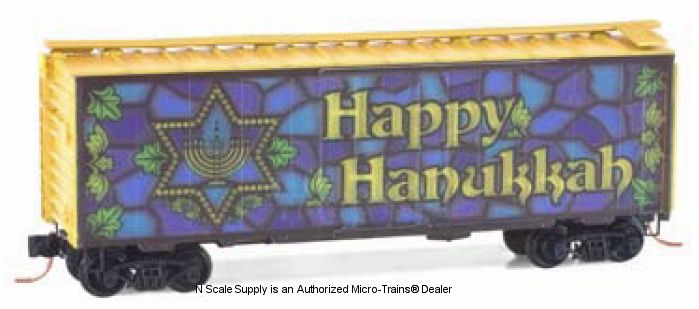 This colorful 40' Standard Box Car is
decorated in a stain glass motif with
the Star of David and Menorah to
commemorate the eight-day Jewish
holiday, also known as the Festival of
Lights. To create a more translucent
effect for the stain glass, this car was
run in clear plastic to allow light to pass
through the paint.
Back to N Scale Supply catalog page for : Micro-Trains® #21000 Series