Parkway Diner Interior & Lighting Kit
Complete interior and lighting kit for the ever popular "Parkway Diner" kit #MLE-D-100. This includes a full interior complete with counter, tables, benches, stools, and even plates and silverware! This unique lighting kit offers for the first time true to scale lighting using custom Electroluminescent lamps and a ready to run 3 volt power supply. Kit comes with lighting for the interior and the diner sign that goes on top of the building.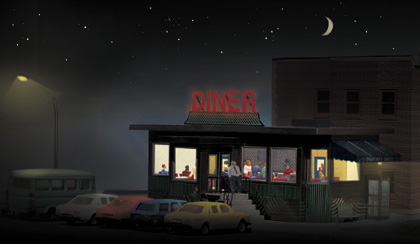 Back to Miller Engineering Page
---
Email to sales@nscalesupply.com
Back to Miller Engineering Page
© Copyright 1999 by Solution Development, Inc.