Pink Elephant Car Wash Etched Brass Kit
Part #MIL-960
N Scale Supply Price:
NOTE: Prices reflect N scale model prices.
HO and Z scales models are available for
special order, please email for prices.
The Pink Elephant Car Wash was a piece of Americana whose purposeful design was to catch the imagination of any motorist who might pass by. Such roadside oddities were common in the 50's. Produced in Stainless Steel for greater realism. Easy to follow instructions, decals and painting tips come with each kit.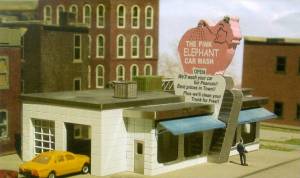 Figures, vehicles and other objects not included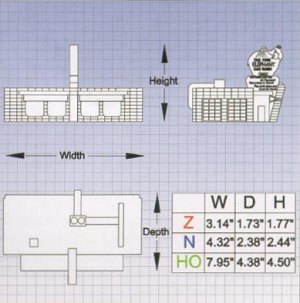 Back to N Scale Supply catalog page for : Miller Engineering
Back to N Scale Supply catalog page for: Miller Engineering Commercial Buildings