Triangle Hotel & Bar Etched-metal Kit
Part #MIL-404
N Scale Supply Price: Sold Out
NOTE: Prices reflect N scale model prices.
HO and Z scales models are available for
special order, please email for prices.
The Triangle Hotel & Bar will add interest and eye appeal to any town. Perfect for putting an odd shape city block to use with this detailed building. Special lithographic film is used for all window signs on this model. Simple fold lines and interlocking tabs will insure alignment.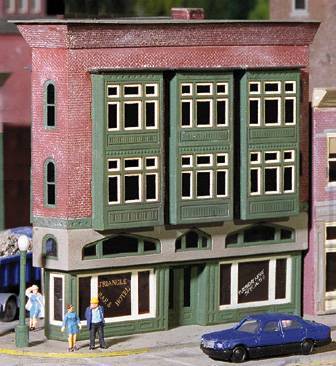 Figures, vehicles and other objects not included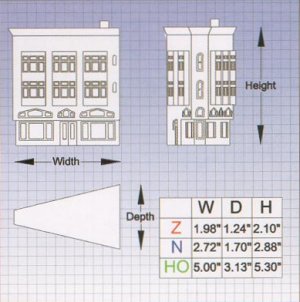 Back to N Scale Supply catalog page for : Miller Engineering
Back to N Scale Supply catalog page for: Miller Engineering Commercial Buildings