K.C.'s Hardware Etched Brass Kit
Part #MIL-303
N Scale Supply Price: Sold Out
NOTE: Prices reflect N scale model prices.
HO and Z scales models are available for
special order, please email for prices.
K.C.'s Hardware building dates from the late 1940's. It celebrates a tradition of the full service merchant carrying the items needed by the do-it-yourselfers (D.I.Y.'s). Their motto was simple - "If we don't have it, you don't need it!". This kit has what you need - detail - bricks that hold mortar, dentil blocks in the roof crown modling. MICRO STRUCTURES delivers what you need - detail.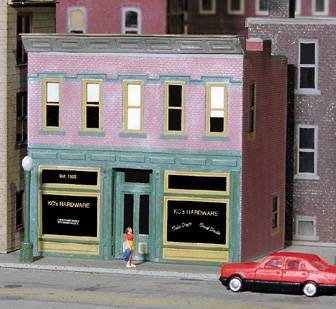 Figures, vehicles and other objects not included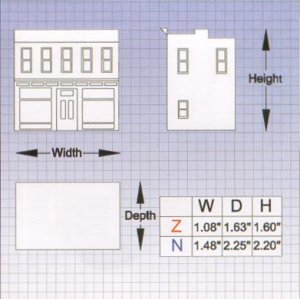 Back to N Scale Supply catalog page for : Miller Engineering
Back to N Scale Supply catalog page for: Miller Engineering Commercial Buildings