Logan Savings & Loan Etched Brass Kit
Part #MIL-202EX
N Scale Supply Price: Sold Out
NOTE: Prices reflect N scale model prices.
HO and Z scales models are available for
special order, please email for prices.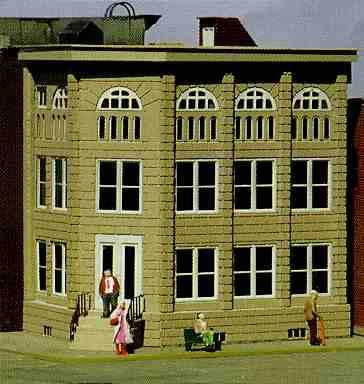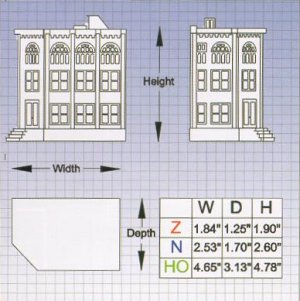 Logan Savings & Loan is the companion building to the Mid State Bank, kit #202. Produced in photo etched brass to represent large limestone blocks with copious amounts of ornate detail. Logan Saving & Loan has the added feature that it can also be built as an extension for our Mid State Bank kit #202 which will give the combined buildings a total height of six stories.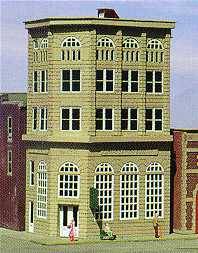 Shown combined with #202 Mid State Bank

Photo-Etched Brass kit
Back to N Scale Supply catalog page for : Miller Engineering
Back to N Scale Supply catalog page for: Miller Engineering Commercial Buildings