Baggage Carts Etched Brass Kit
Includes Brass etching, white metal detail parts. Brass cart is also included. Assembly and painting required
Part #MIC-2007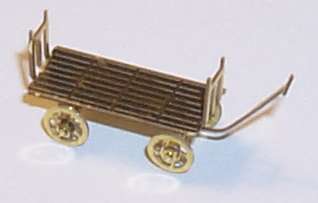 Assembled model shown
Very easy assembly, 4 carts per kit, spare wheel & extra nuts in case you drop one on the carpet and it disappears forever. A bag of brass rods and straight pins are provided for the axels. This is a great kit for a first time photo-etch modeler.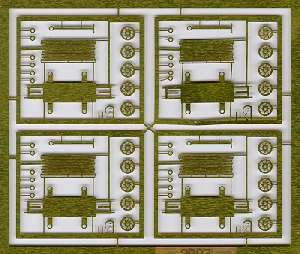 ---
Email to sales@nscalesupply.com
Back to Catalog Page
© Copyright 1999 by Solution Development, Inc.