USRA 0-8-0 Steam Locomotive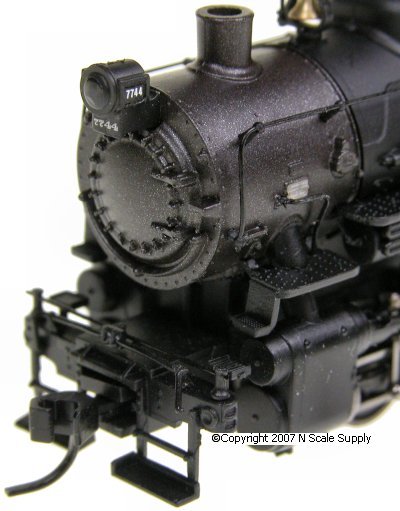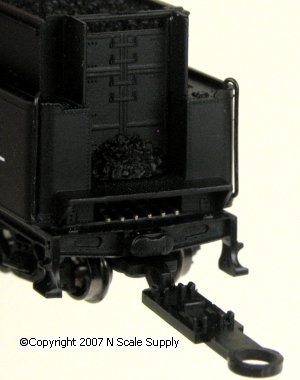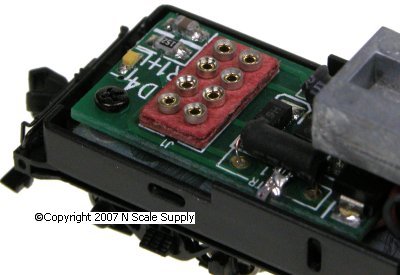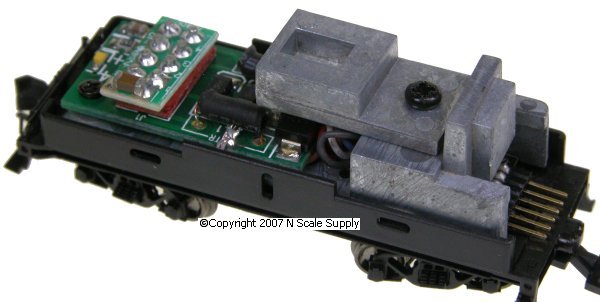 Model Information:
All-New Model
All Drivers Geared
Traction Tires for Superior Pulling Power
All-Wheel Electrical Pickup on Loco & Tender
DCC Ready - Socket in Tender
Railroad-Specific Details
Micro-Trains Couplers
Flywheel Equipped for Smooth Operation
Constant Intensity & Directional Headlights
RP-25 Contour Wheels - Operate on Code 55 or Larger Rail
Heavy Diecast, Split-Frame Chassis
Three-Pole Skew-Wound Motor
Prototype Information:
By 1917, the arrival of larger and much heavier freight cars had pushed most 0-6-0 designs to their limits. Realizing that railroads needed bigger and more powerful switchers to handle these modern cars, the United States Railway Administration developed plans for an all-new 0-8-0.

Up-to-date in all respects, these big switchers were the equals in power of many road freight locomotives from just a few years earlier! Unlike some USRA designs, the 0-8-0 was well liked by the railroads that received it; 175 were completed before government control ended in 1920.

But the 0-8-0's ultimate success came in the years that followed as the USRA design was eventually copied by 35 different roads. In fact, the last new steam locos built in the US were a series of 0-8-0s, constructed by the N&W in 1951-53 that followed the general outline of the decades-old USRA design!

| Road Name | Road # | Image | MSRP | Our $ | Part # |
| --- | --- | --- | --- | --- | --- |
| Traction Tires ( 12 Pack) for 0-8-0 | None | | $5.49 | | WAL-920-95000 |