ALCO C424/425 Diesels
First Run - Announced: July 2003, Arrived: November 2003
Second Run - Announced: November 2003, Arrived: June 2004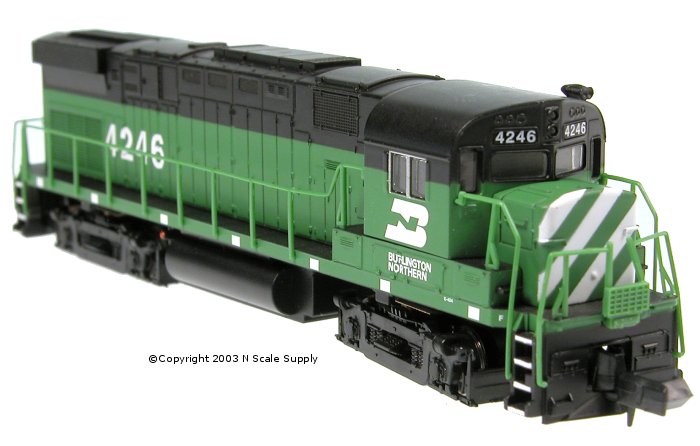 MODEL INFORMATION:
The ALCO Century 424 was produced between April 1963 and May 1967. This 16-cylinder B-B road switcher developed 2400 horsepower from its 251b diesel engine. The C425 produced an extra 100 horsepower from the same engine by using a larger main generator. Both locomotives were offered concurrently, with the C425 being built between October 1964 and December 1966. Despite its shorter production run and higher cost, the C425 outnumbered its stable mate 91 to 53, not counting the 92 Canadian-built C424s. With a total of 236 made, these were among the most successful of ALCO's Century series.
Powerful Motor with Skew Wound Armature and Dual Flywheels
Split Frame Mechanism
8-Wheel Drive & 8-Wheel Pick-Up