Prototype Information —
The Pennsylvania Railroad's GG1 class of electric locomotives were built between 1934 and 1943 at the PRR shops in Altoona, Pennsylvania, with a total of 139 units constructed. They remained in service with the PRR's successors until the early 1980's. The GG1 became one of the most recognized and famous classes of locomotive worldwide.

While the famous industrial designer Raymond Loewy did not design the shape of the GG1 electric locomotives, he did improve their looks by recommending the use of a smooth, welded construction instead of a riveted assembly, along with a pinstriped paint scheme to highlight their smoothly rounded forms; the "streamlined" style, evoking speedy travel, was popular at the time.

Model Features —
Blackened metal Pantographs with three elevation levels (down, low, high)

Able to go through an 249mm (9 ¾") radius S-Curve

Powerful mechanism able to pull a full Broadway Ltd. Consist up a 4% grade

Illuminated + Directional Class lights, headlight, and number boards

DCC Friendly

For information on the Kato Pennsylvania RR Broadway Ltd click here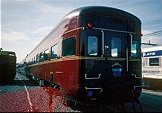 Click here for Digitrax decoders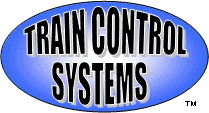 Click here for TCS decoders




Click here for MRC Sound decoders

Pennsylvania Railroad GG1
Description
Image
MSRP
OUR Price
PART #

Pennsylvania Railroad #4935
Brunswick Green "Five Stripe"

$139.00

KAT-137-2001

Pennsylvania Railroad #??
Brunswick Green "Five Stripe"

$139.00

KAT-137-2002

Pennsylvania Railroad #4859
Brunswick Green "Five Stripe"

$150.00

KAT-137-2005

Pennsylvania Railroad #4859
Brunswick Green "Five Stripe"
with DCC

$230.00

KAT-137-2005-DCC

Pennsylvania Railroad #4913
Tuscan Red "Five Stripe"

$149.00

KAT-137-2003

Pennsylvania Railroad #4909
Tuscan Red "Five Stripe"

$150.00

KAT-137-2006

Pennsylvania Railroad #4909
Tuscan Red "Five Stripe"
with DCC

$230.00

KAT-137-2006-DCC

Pennsylvania Railroad #4876
Tuscan Red "Five Stripe"

$139.00

KAT-137-2004

Pennsylvania Railroad #4889
Green Single Stripe

$139.00

KAT-137-2011

Pennsylvania Railroad #4929
Green Single Stripe

$139.00

KAT-137-2012

Pennsylvania Railroad #4907
Tuscan Red "Single Stripe"

$145.00

KAT-137-2013

Conrail Bicentennial #4800

$160.00

KAT-137-2015

Amtrak (Black GG1) #913

$139.00

KAT-137-2021

Amtrak (Black GG1) #918

$139.00

KAT-137-2022

Penn Central (Black GG1) #4885

$139.00

KAT-137-2023

Penn Central (Black GG1) #4923

$139.00

KAT-137-2024