More AC Power for your Railroad!
A perfect model for Coal and Intermodal trains!




Prototype Information —
In 1994, GE delivered the first AC4400CW locomotive, their answer to EMD's successful SD70MAC. Nearly 10 years later, the AC4400CW has become one of the most successful locomotives in the history of North American railroading. The AC4400CW is operated by railroads from East to West and Canada to Mexico.
Union Pacific's large fleet of AC4400CW locomotives, with hundreds of locomotives on the roster, is full of variation. Some of UP's locomotives have come through mergers with Southern Pacific and Chicago & North Western.
The main spotting feature for the AC4400CW, when compared to the similar C44-9W is the large Inverter Cabinet behind the helper's side of the cab (conductor/brakeman's side).
Model Features —
The Kato AC4400CW will feature Cab, Headlight, Inverter Cabinet, and Number Board details accurate for each prototype roadname. Models will have directional headlights and lighted walkway-mounted ditch lights, as well as lighted Number Boards. The models feature Kato Magnetic Knuckle Couplers, our five-pole motor with dual brass flywheels for smooth operation, and a DCC-Friendly mechanism for easy drop-in of a DCC decoder.
Roadname Information —

Click here for Digitrax decoders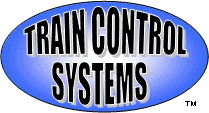 Click here for TCS decoders




Click here for MRC Sound decoders

Railroad
Road #
Image
MSRP
Our $
Stock #
Undecorated (CEFX/UP Version)
—
$105.00
KAT-176-7000
Undecorated (CNW/UP Version)
—
$105.00
KAT-176-7030
New: June 2005

Union Pacific "Flag"
5780


$120.00
KAT-176-7007
5791
$120.00
KAT-176-7008
Chicago & North Western
8819
$110.00
KAT-176-7031
New: June 2005

8835
$110.00
KAT-176-7032
New: June 2005

Canadian Pacific "Beaver"
8509

Previous release pictured

$120.00
KAT-176-7215
8541
$120.00
KAT-176-7216
Chicago & North Western
8804


$120.00

KAT-176-7035
8820
$120.00

KAT-176-7036
Union Pacific "lightning bolt"
6717


$120.00

KAT-176-7037
6735
$120.00

KAT-176-7038