2-8-2 Mikado Driver w/Traction Tire
Part #KAT-11-604

Includes instructions. Kato has also posted instructions with pictures on their web site at: http://www.katousa.com/html/Mikado_tt.htm
NOTE: This is a very simple upgrade to an excellent engine. It took me less than five minutes to install. Performance gain was dramatic. On our display layout the stock Mikado could barely pull 6 of the Red Caboose Beer Cars up a grade (approximately 1.5%). With the traction tire installed it pulled 12 of the Beer Cars plus five additional Micro-Trains cars for a total of seventeen.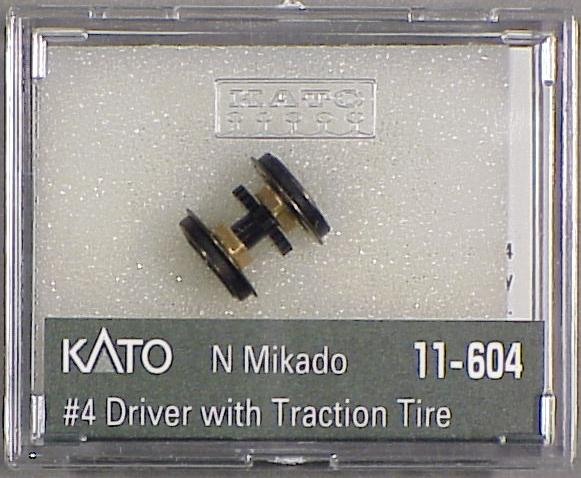 ---
---
Email to sales@nscalesupply.com
Back to Catalog Page
© Copyright 1999 by Solution Development, Inc.