The Model Railroader's Guide to Intermodal Equipment & Operations
Part #KAL-12190 N Scale Supply Price: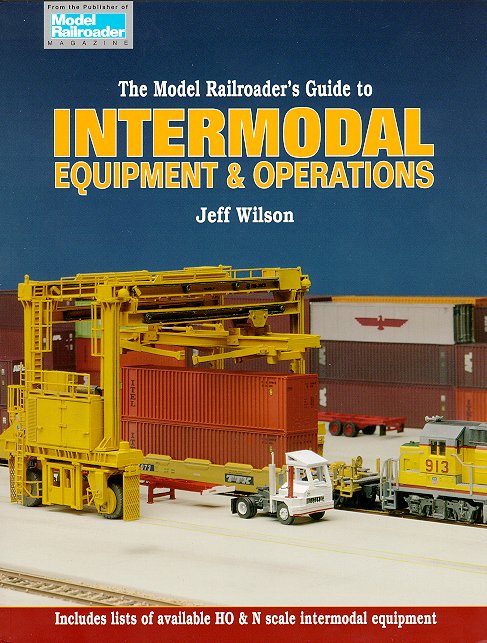 REVOLUTIONIZE YOUR LAYOUT WITH INTERMODAL TRANSPORTATION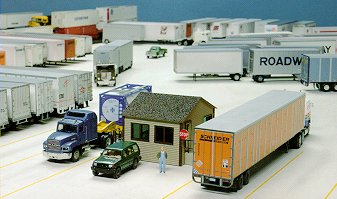 If you are planning to include intermodal freight-hauling capacity on your model railroad layout, Jeff Wilson has prepared the plans you'll need. Using detailed photographs and illustrations, he presents
Tips, techniques, and instructions for modeling intermodal transportation on a layout of any scale
An up-to-date history of intermodal equipment and operations
Insightful photos and descriptions of prototype intermodal railcars, loads, and yard equipment
The Model Railroader's Guide to Intermodal Equipment and Operations is the most complete book available to help you accurately model intermodal on your layout.
Contents
Introduction
1
The Intermodal Evolution
2
Trailers
3
Detailing and Kitbashing Trailer Models
4
Containers
5
Flatcars
6
Detailing Flatcar Models
7
Well Cars
8
Spine and Other Intermodal Railcars
9
Intermodal Facilities and Equipment
10
Building an N Scale Containter Port
11
Building an HO Scale Piggyback Yard
Appendix A Intermodal Loads
Appendix B Intermodal Railcars
Appendix C Intermodal Yard Equipment
References
Index
8-1/4" x 10-3/4", 80 pages, 40 Black & White Photos, 140 Color Photos, Soft Cover
---
Email to sales@nscalesupply.com
Back to Catalog Page
© Copyright 1998, 1999 by Solution Development, Inc.