48' Smooth Side Containers
2 containers per pack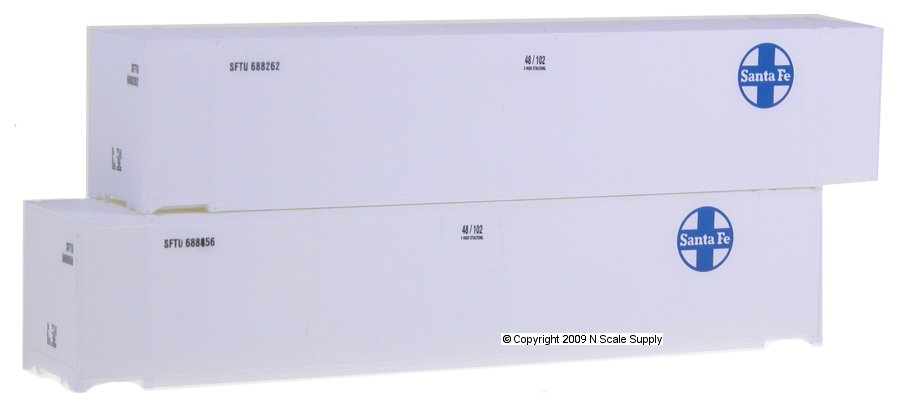 This model is styled after the Monon smoothside container, featuring the 5 offset hinges, the angled front corner posts, and the sawtooth tongue port. They are primarily for dry goods shipment, but some are insulated for perishables. For the most part, they stay in North America, but recent ship construction has allowed 48' oversears travel for a few routes. So far, only all steel containers are making this journey.


Back to N Scale Supply catalog page for : deLuxe innovations Containers
Back to N Scale Supply catalog page for : deLuxe innovations Main