Great Northern
2 Bay Rib-Sided Covered Hopper
| Items | Part # | MSRP | Price |
| --- | --- | --- | --- |
| Single (Big sky blue) | DEI-72501 | $10.15 | Sold out |
| 3-Pack (2 x Big sky blue, 1 x gray) | DEI-72503 | $30.45 | Sold Out |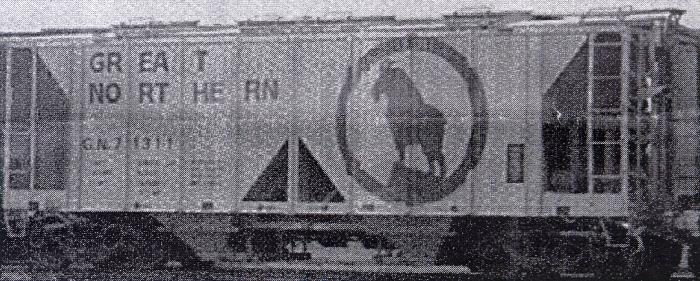 Picture courtesy of deLuxe innovations
Early in 1967, Great Northern changed their painting and lettering standards to what you see here. For most cars and all locomotives, big sky blue was the new order of the day. Initially, however, covered hoppers and airslides remained gray while using the new lettering style, like the car shown above. After a number of covered hoppers had been painted (GN had a rather aggressive painting practice) management reversed themselves and covered hoppers began to receive big sky blue as well. The single and two of the cars in the 3-pack will be big sky blue. The third car in the 3-pack will be gray. This was GN's final corporate image before the Burlington Northern merger in 1970.
Back to deLuxe Innovations 2-Bay Page
---
To contact N Scale Supply email to:
sales@nscalesupply.com
Back to Catalog Page
© Copyright 2000, 2001 by Solution Development, Inc.