Swift RoadRailer® Trailers
05/14/03 Sorry but all Swift RoadRaielrs are sold out.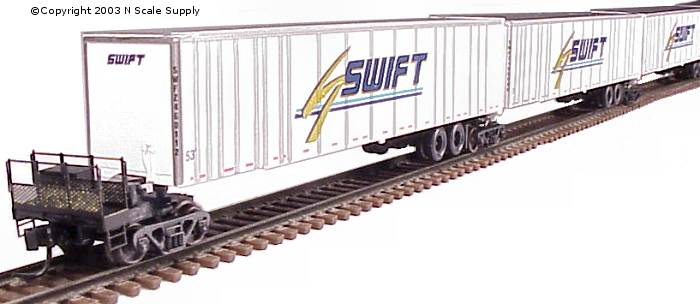 NOTE: The ten packs are in a custom UnitPak box specially printed with the Swift logo.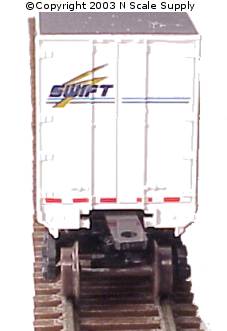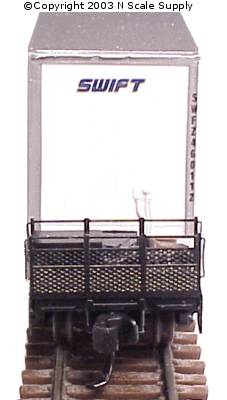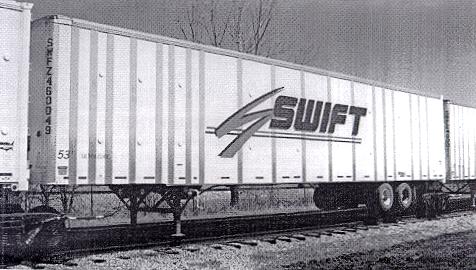 Prototype photo provided by deLuxe innovations
Swift runs a fleet of RoadRailer Trailers along the West Coast/I-5 corridor. This route includes the Tehachapi Loop. Recently Swift has made arrangement with Amtrak to run theSwift Trailers on the back of Amtrak trains. BNSF has also hauled Swift Trailers from Chicago to San Bernadino.
Part #
Description
MSRP
Our Price
DEI-180401
Swift Single
New: April 2003
$14.15